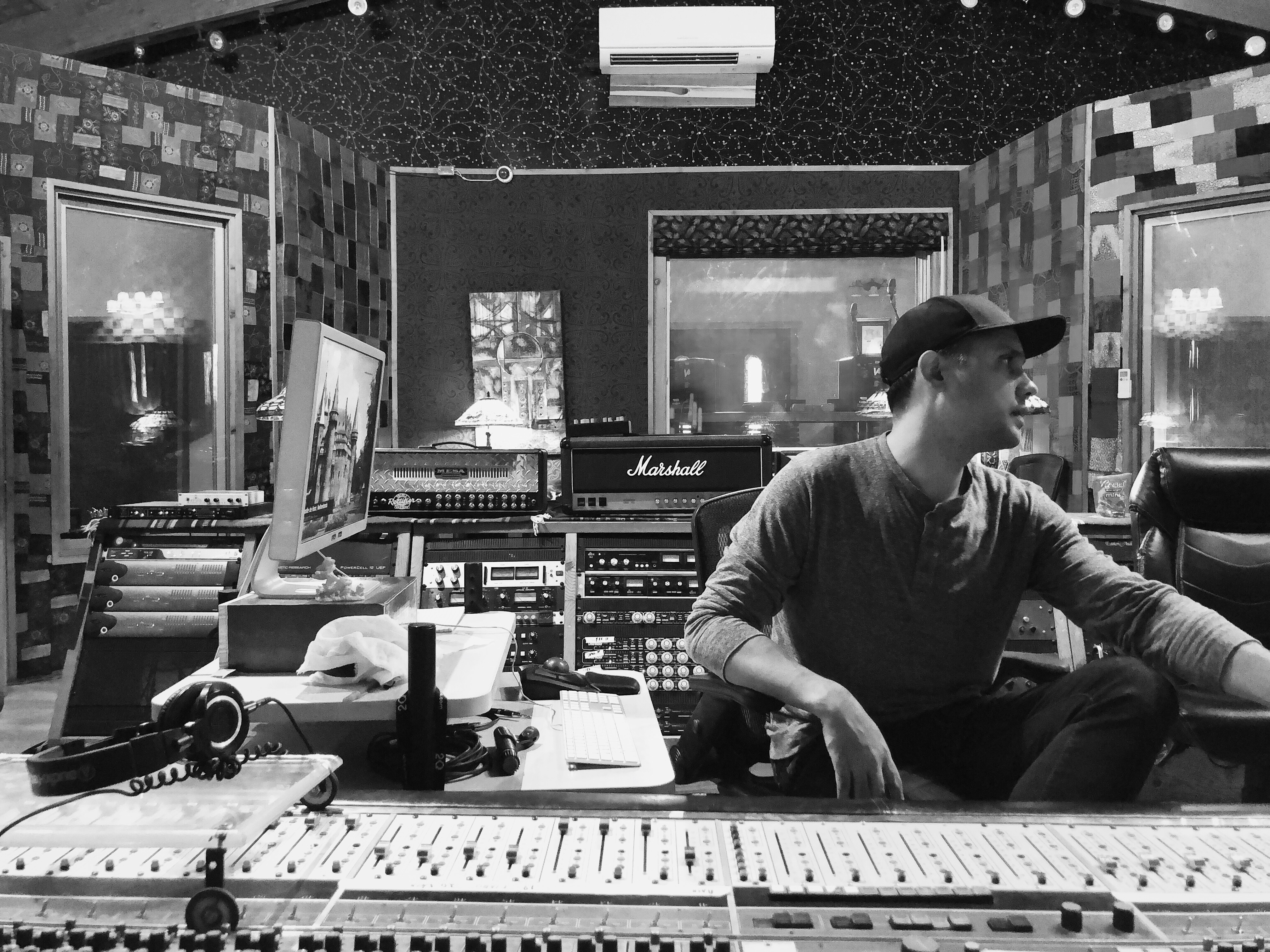 Johnson is a Dove Award nominated composer, producer and multi-instrumentalist best known as a bass player currently based in Texas.
As producer and bass player he has worked with many artists such as: Khalid, FOX's "The Four" Winner: Evvie McKinney, Charlie Wilson, international pop band NOW UNITED, Lilly Goodman, Latin Grammy award winner Marcos Vidal among many others.
Born in Guatemala City in 1982, he was immersed at a very young age in various musical environments: Rock&Roll, Gospel, R&B, Funk and Jazz.
By the age of 20, Johnson was proficient on piano and bass guitar and already writing songs. He started composing and performing professionally at that age and since then he's been traveling and working all around the globe.
In 2006 Johnson became a part of the production team of Grammy Award nominated producer/drummer Alvaro Lopez and at the same time he became the bass player for Lopez's "Resq Band". During his time with Lopez, he was part of many master recordings for artists/musicians such as: Mexican superstar Yuri, bassists Abraham Laboriel, John Peña, guitarist Michael Landau, percussionist Luis Conte and many others.
In 2017, Johnson produced one of Latin America's top selling Christian artist Marcela Gandara's album "Cerca Estas". In 2018, "Cerca Estas" was nominated for "Best Christian Album" at the Latin Grammy Awards. Johnson was also nominated as producer in the category of "Best Christian Album in Spanish" at the 2018 Dove Awards.
Also, in 2016 Johnson was a part of Khalid's debut album "American Teen". Since then, Johnson has been producing, writing and recording with many international artists and labels from all around the world.
In March 2020, Johnson produced one of Latin America's top selling Christian artist Lilly Goodman's upcoming album (schedule for release in the fall of 2020). Having "Canta Sobre Ti/Sobre Mi" and "Eres El Dios De Lo Imposible" as the first two singles from the album, both released on May 22nd and July 14th respectively.
Also in 2020, Johnson produced alongside LA based producer Emile Ghantous, Charlie Wilson's #1 single "One I Got" released on June 26th.
"One I Got" reached #1 on the Urban AC charts after just 10 weeks and set a new record on the Billboard Adult R&B Songs chart making Wilson  the top male artist leading the chart earning 8 #1 singles at the pole position.
Johnson has also produced several songs for international pop band "Now United" in 2020 and is currently involved in many other projects producing and recording with many other international artists.