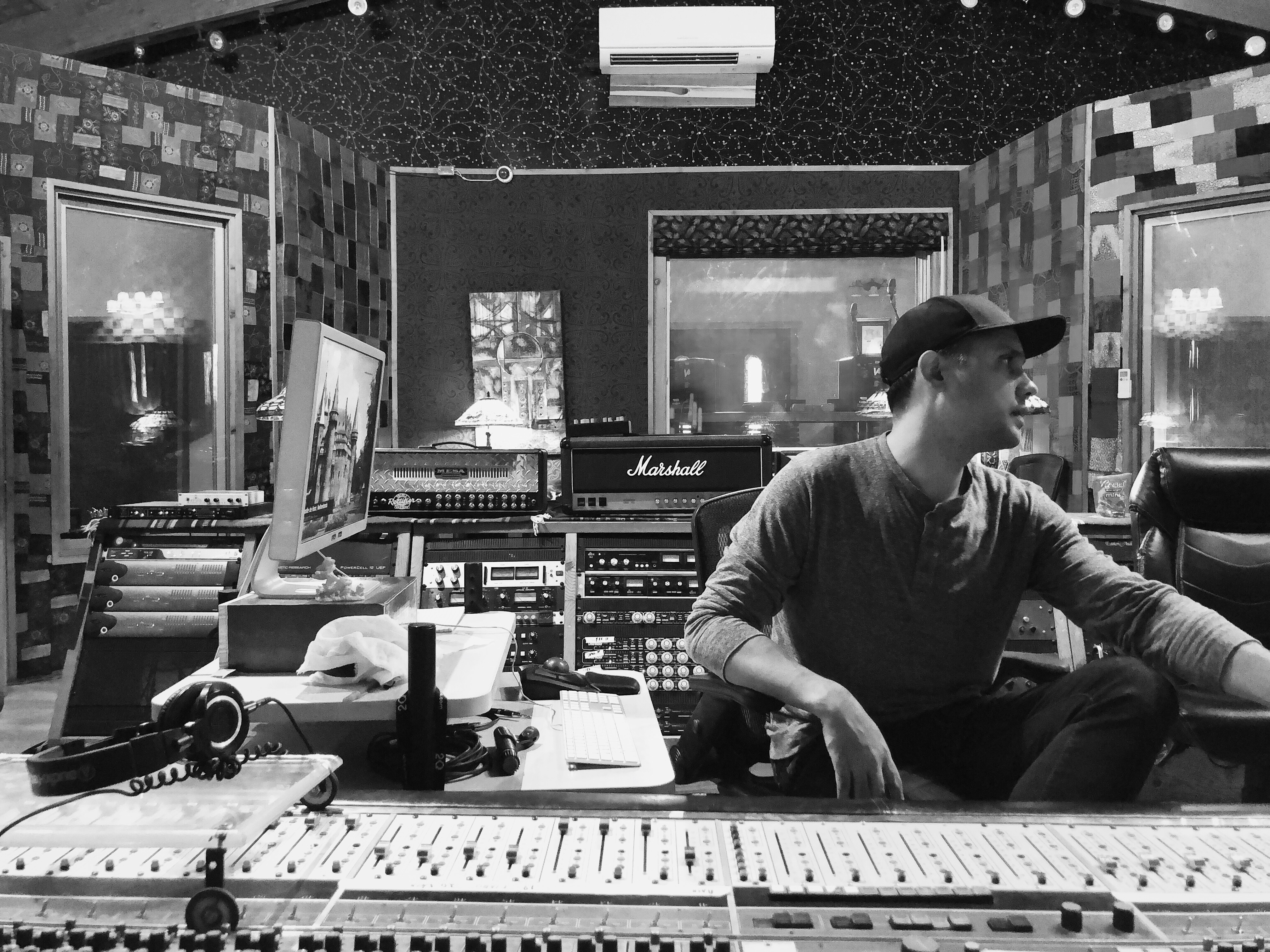 Johnson is a Dove Award nominated producer and multi-instrumentalist based in Texas.
As producer and multi-instrumentalist, he has worked with many artists such as: Khalid, FOX's "The Four" Winner: Evvie McKinney, Charlie Wilson, international pop band NOW UNITED, Lilly Goodman, Latin Grammy award winner Marcos Vidal among many others.
In 2006 Johnson moved to Mexico where, for the next 5 years he became a part of the production team of Latin Grammy Award nominated producer/drummer Alvaro Lopez and at the same time he became the bass player for Lopez's "Resq Band". During his time with Lopez, he was part of recordings for artists/musicians such as: Mexican superstar Yuri, bassist Abraham Laboriel among many others.
In 2012 Johnson moved to Texas where he started working as producer and session/touring musician and in 2016 he was a part of Khalid's debut album "American Teen" which opened several doors for him to start working with different artists and producers around the world.
In 2017, Johnson produced one of Latin America's top selling Christian artist Marcela Gandara's album "Cerca Estás" and in 2018, "Cerca Estás" was nominated for "Best Christian Album" at the Latin Grammy Awards.
Johnson was also nominated as producer in the category of "Best Christian Album in Spanish" at the 2018 Dove Awards.
In 2020, Johnson produced/co-wrote alongside producer Emile Ghantous, Charlie Wilson's #1 single "One I Got" released on June 26, 2020. ("One I Got" reached #1 on the Urban AC charts after just 10 weeks and set a new record on the Billboard Adult R&B Songs chart making Wilson  the top male artist leading the chart earning 8 #1 singles at the pole position). He also produced one of Latin America's top selling Christian artist Lilly Goodman's most recent album "Cielo" (released in Feb. 2021).
Johnson has also produced/co-written many songs for international pop band "Now United" (formed by Idols creator, Simon Fuller) and is currently involved in many other projects producing and recording with many other international artists.