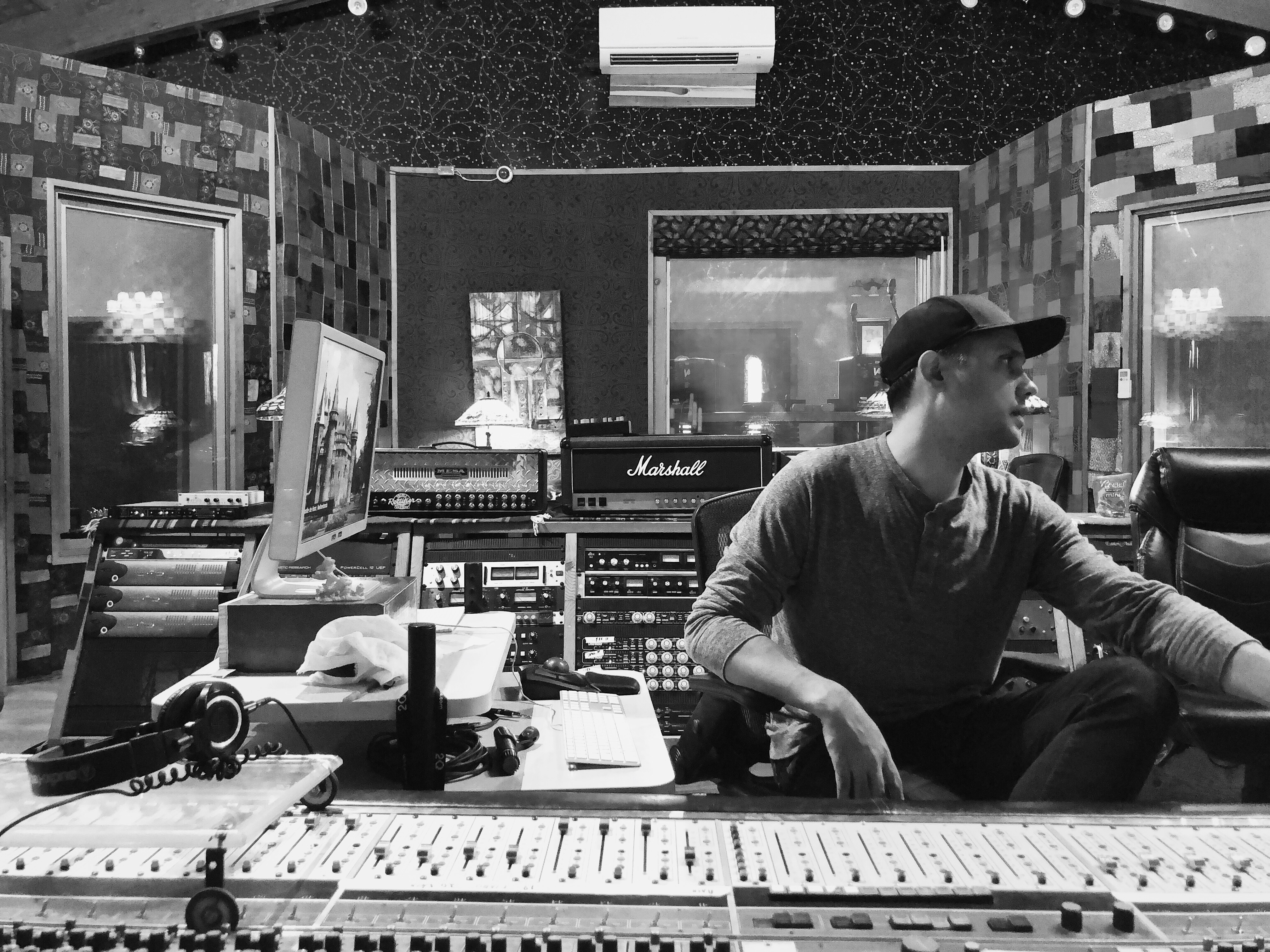 Johnson is a Latin Grammy/Dove Award nominated composer, producer and multi-instrumentalist best known as a bass player currently based in Texas.
As producer and bass player he has worked with many artists such as: Khalid, Ar'mon and Trey, Izzy Bizu, Phillips, Craig & Dean, Marcos Witt, Christine Di Clario, Marcos Vidal, among many others.
Born in Guatemala City in 1982, he was immersed at a very young age in various musical environments: Rock&Roll, R&B, Funk and Jazz.
By the age of 20, Johnson was proficient on piano and bass guitar and already writing songs. He started composing and performing professionally at that age when the largest Christian label in the world at the time "Integrity Music" signed him as a part of award winning band "Vertical".
After touring with Vertical around the world for 4 years, he quickly moved from playing pop and rock to jazz, gospel and R&B. In 2006 Johnson moved to Mexico to become a part of the production team of Grammy Award nominated producer/drummer Alvaro Lopez and at the same time he became the bass player for Lopez's "Resq Band". Johnson toured throughout Latin America for almost two years with Resq Band. During his time with Lopez, he was a part of many master recordings alongside world class musicians such as: bassists Abraham Laboriel, John Peña, guitarist Michael Landau, percussionist Luis Conte and many others.
In 2010, Johnson began focusing on production and since then he has become a highly respected producer as well.
In 2013, Johnson toured as Music Director for mexican singer Marcela Gandara (one of Latin America's top selling Christian artists) for four years and also worked as producer on Gandara's 2017 album "Cerca Estas". In 2018, "Cerca Estas" was nominated for "Best Christian Album" at the Latin Grammy Awards and he was also nominated in the category of "Best Christian Album in Spanish" at the 2018 Dove Awards.
As bass player he is also involved  in the jazz scene all around the US and Latin America.
He has released 4 instrumental albums, "Bass&Beyond" (2012), "The Leslie Johnson Project" (2015), "#3" (2018) and "Bass, Beats & More, Vol. I" (2018). All four albums have received many positive reviews from different magazines and radio stations across the US. His albums feature performances by many top musicians from all around the globe.